New York Times bestselling author.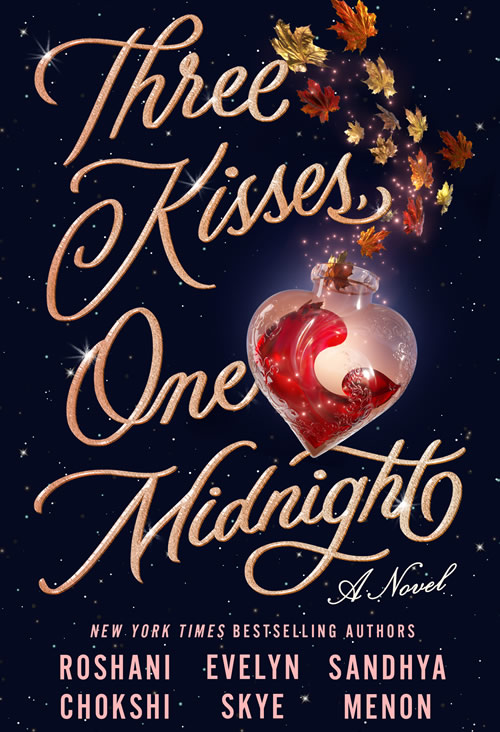 Three Kisses, One Midnight
Three New York Times bestselling authors craft a delicious concoction of storytelling about best friends who discover that love is the most powerful magic of all.
This Halloween, magic will reawaken in the town of Moon Ridge, and any love forged that night will last forever. At least, that's what the founder's fable says, and best friends Onny, Ash, and True—better known as "The Coven"—aren't taking any chances.
After brewing a supposed love potion from a recipe passed down by Onny's grandmother, each member of The Coven sets off to try to charm the love of their life. One falls for an unexpected suitor. Another paints himself into a corner. And the third refuses to believe in magic at all… until true love proves her wrong.
To All the Boys I've Loved Before meets Gilmore Girls: Three Kisses, One Midnight will put you under its spell and keep you reading long past the witching hour!