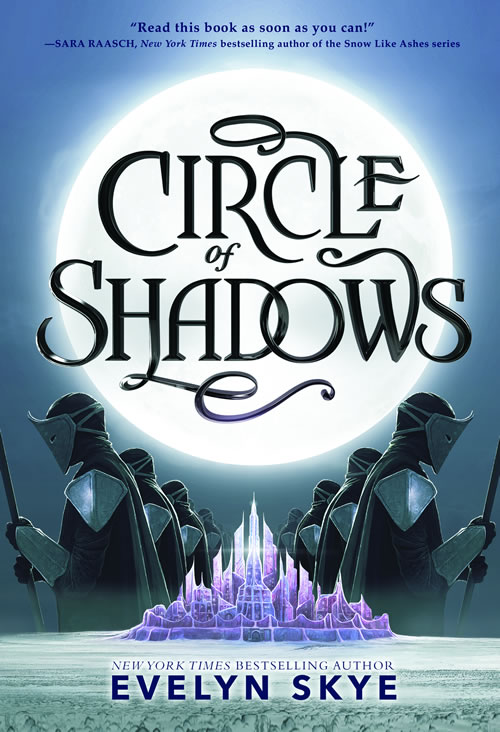 Sora can move as silently as a ghost and hurl throwing stars with lethal accuracy. Her gemina, Daemon, can win any physical fight blindfolded and with an arm tied behind his back. They are apprentice warriors of the Society of Taigas—marked by the gods to be trained in magic and the fighting arts to protect the kingdom of Kichona.
As their graduation approaches, Sora and Daemon look forward to proving themselves worthy of belonging to the elite group—but in a kingdom free of violence since the Blood Rift Rebellion many years ago, it's been difficult to make their mark. So when Sora and Daemon encounter a strange camp of mysterious soldiers while on a standard scouting mission, they decide the only thing to do to help their kingdom is to infiltrate the group.Taking this risk will change Sora's life forever—and lead her on a mission of deception that may fool everyone she's ever loved.
Love, spies, and adventure abound as Sora and Daemon unravel a complex web of magic and secrets that might tear them—and the entire kingdom—apart.
Praise for Circle of Shadows
Barnes & Noble
– January's Best Young Adult Books
•
Indigo Books – Most Anticipated Teen Books of 2019
•
Epic Reads – The 17 Most Anticipated YA Books to Read in January
•
Goodreads – The Most Popular New YA Voices of the Past Three Years (2016-2019)
•
The Nerd Daily – 7 YA Fantasy Books to Buy this January
•
Featured in 7 subscription boxes worldwide, including FairyLoot, Scribbler Box, Midnight Pages Crate, and more.
•
Featured on Barnes & Noble endcaps in all 600+ stores nationwide, multiple times.
•
"Heart-stopping action and breath-stealing twists kept me up late into the night, but the fifierce camaraderie between the characters is what cemented my love for Circle of Shadows. Work hard, mischief harder—and read this book as soon as you can!"
– Sara Raasch, New York Times bestselling author of the Snow Like Ashes series and These Rebel Waves
•
"I was captivated by this lush and beautifully written story of courage, reachery, and deceit."
– Jennifer A. Nielsen, New York Times bestselling author of The False Prince series and The Traitor's Game
•
"Epic in scale, immersive and imaginative, Circle of Shadows will reel you in and refuse to let you go. Evelyn Skye weaves extraordinary worlds, with a magic any taiga would envy–I never wanted to leave Kichona."
– Amie Kaufman, New York Times bestselling co-author of the Illuminae series
•
"Dark. Thrilling. Intoxicating. Evelyn Skye has created a sumptuously exquisite world brimming with heart-pounding danger, shocking twists, and spellbinding magic."
– Kerri Maniscalco, #1 New York Times bestselling author of the Stalking Jack the Ripper series
•
"A fast-paced adventure and rich backstory for this politically-driven action romance."
– Booklist review
"Skye's magic, conveyed via the taiga and Gin's soldiers, proves unusual and interesting."
– Publisher's Weekly
•
"Skye has a fantastic voice, injecting her writing with light-hearted humour, fast-paced action, and a memorable group of misfifits. She has set her world up with a well of myth and magic so deep I can only imagine what incredible things are yet to come in the Kingdom of Kichona!"
– Booktopia Bookstores, Australia